Wednesday, 16th January 2019 was a day full of excitement and celebration for The Datai Langkawi especially for the Nature team as we successfully deployed five units of fish aggregating devices (FAD), better known as artificial reefs into Teluk Datai, officially launching our Fish for the Future project.

One of the five FADs getting ready to be lowered into Teluk Datai.
The process of brainstorming and developing Fish for the Future to the moment these devices finally touch the bottom of the bay took a year and a half to complete.
Each aggregating device with the size of three by three metres in length and width and standing at 3.7 metres tall will serve as a habitat for the marine life of the bay. The material used to build these massive structures is galvanized steel, which is coated in zinc to prevent corrosion.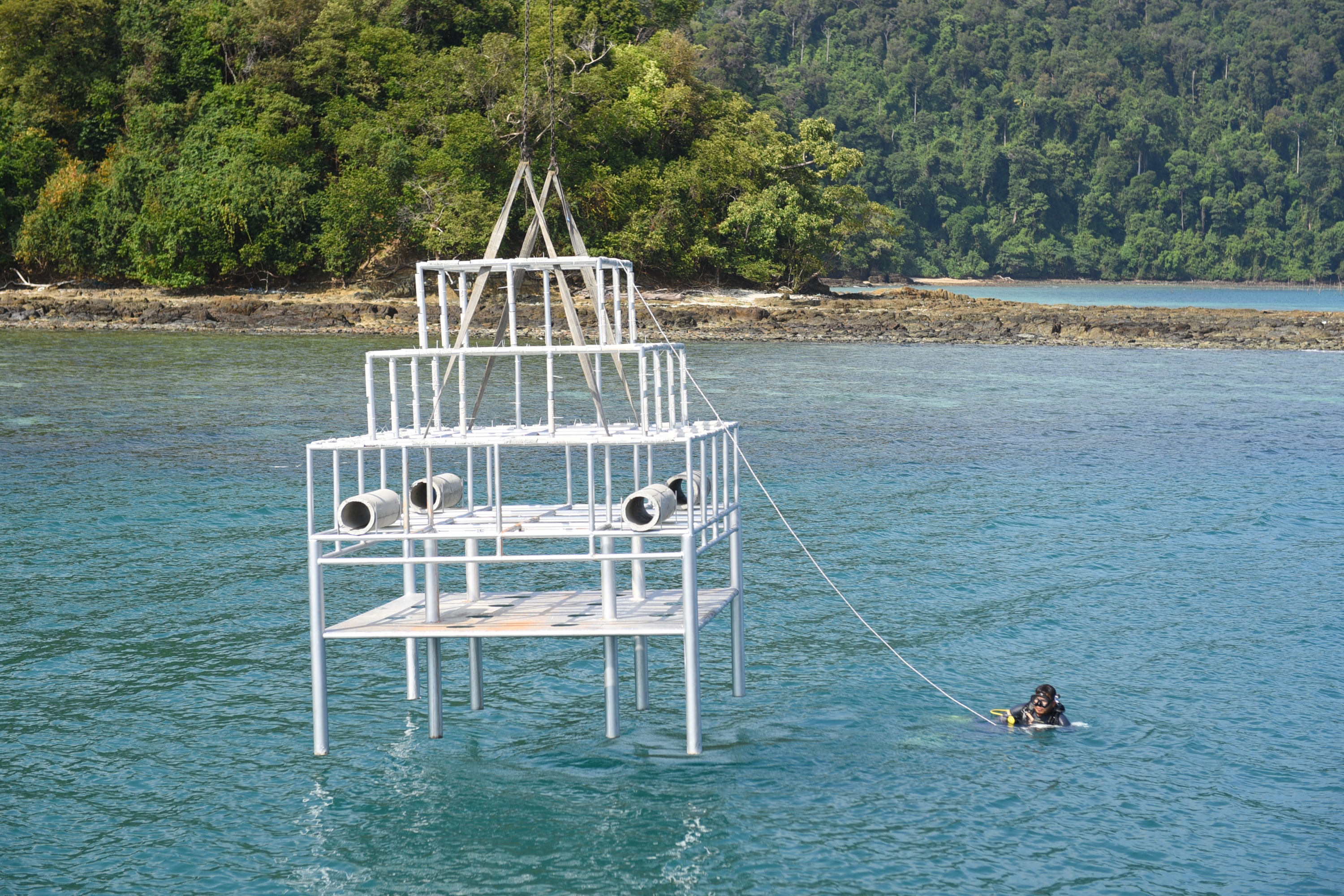 One of our divers making sure these heavy structures are lowered down to the right position in Datai Bay.        
With the addition of artificial live rocks and culverts onto the structure, the FADs now weigh about three tonnes each! The devices are strategically positioned next to a thriving fringing reef and in time, the reef inhabitants especially the corals, attach themselves onto these structures. The Datai's Nature team will be monitoring the structures from time to time to ensure that there is no fouling by unfavourable organisms and foreign objects.
Stay tuned for more photos as we report the progress of the FAD!