At our 5-star resort, you can choose to laze by the beautiful adult pool, walk along the soft sand of our long curving Datai Bay beach, tone your body, mind and soul in our The Health Club and then stroll up to o The Boutique, for some light shopping. And all with the most incredible array of plant life and wildlife on your doorstep. 
And for those guests who like to have fun, The Datai Langkawi has a full range of non-motorised water sports from snorkelling to sail-boats, a family pool, a toddler wading pool, bicycles and the world-famous The Els Club Teluk Datai golf course. Tennis courts are also available at The Els Club Teluk Datai.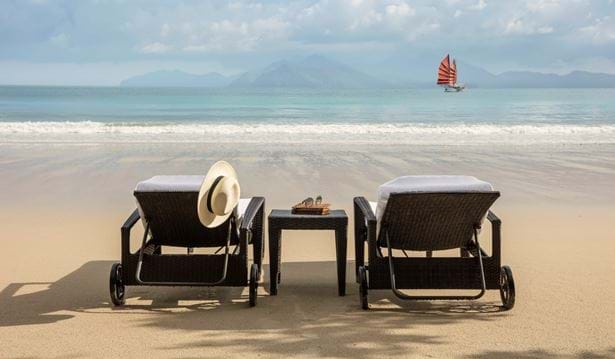 As unspoilt as the ancient rainforest that fringes its shore, the Datai Bay's secluded pocket of paradise has earned it the title of one of National Geographic's Top 10 Beaches in the world.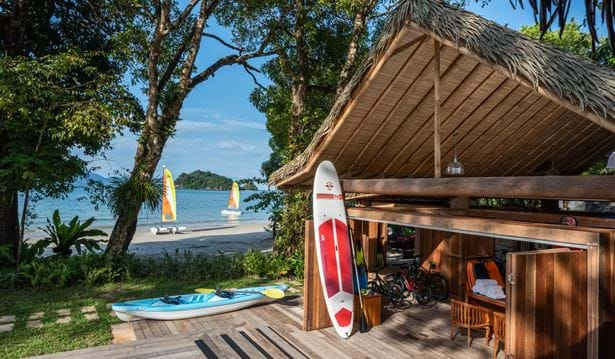 The Datai Langkawi's pristine beach, azure waters and tranquil atmosphere afford the perfect opportunity for water sports and to connect with nature. The warm waters of the Andaman sea invite you to explore its intricate marine life.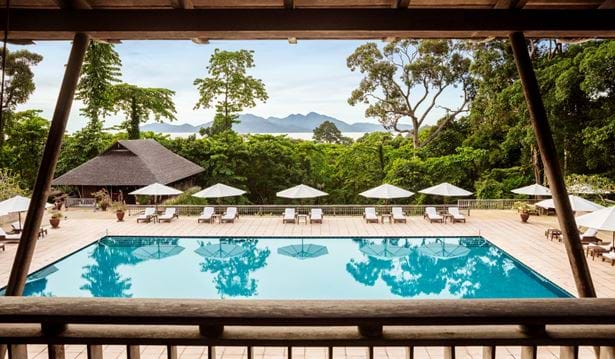 The Datai Langkawi has three pools. The Main Pool is by the main building with a spectacular view of the rainforest canopy, the Andaman Sea and Tarutao island beyond on the horizon.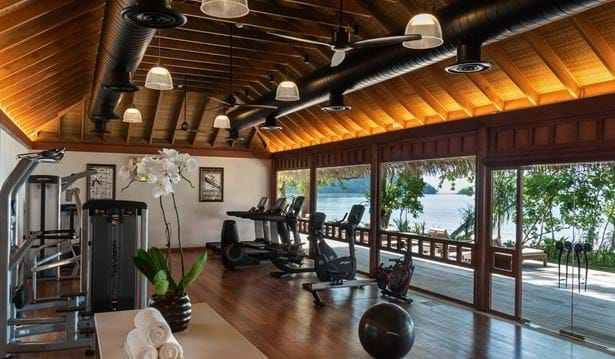 Located just off the beachfront near to The Beach Club with magnificent views of the Andaman Sea. It features a range of the latest gym equipment for strength and cardio, flexibility and resistance training together with outdoor sports equipment for tennis and cycling.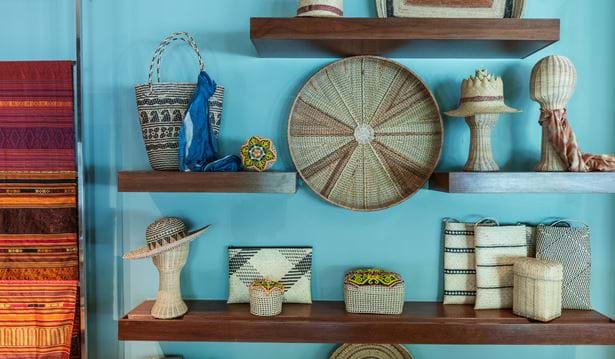 In the main building, around the corner from The Lobby, The Boutique provides discerning guests with the ultimate boutique shopping experience in Langkawi. It stocks an extensive collection of high-quality, locally inspired merchandise crafted by talented Malaysian artisans and designers.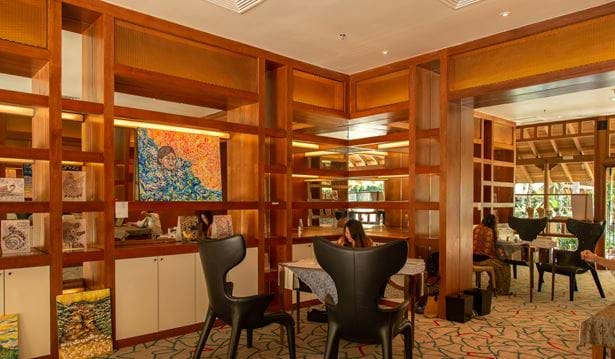 At the lobby level of the resort's main building, located next to The Boutique, is The Atelier. It helps preserve Malaysia's timeless artisanal arts by showcasing visiting artists and craftspeople from across the country. During interactive workshops, guests can meet artists, learn about their craft, and experience a living exhibition of their work.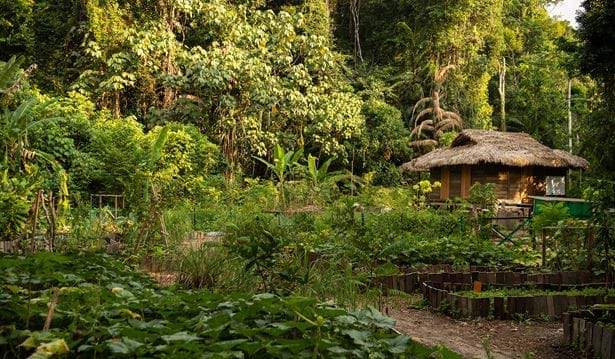 The Garden is home to an innovative and sustainable zero-waste organic food production system that includes a closed-loop waste management process, a wide variety of fruit, vegetables, herbs and honey from our beehives used by our kitchens and cooking classes, and even traditional ingredients used by the spa in its authentic wellness rituals.
The Lab was designed and built by our Sustainability and Engineering team. A total of 9,010 used wine, champagne, beer and liquor bottles were used in its construction. The interior and exterior back wall is made out of 280kg of crushed plastic. The Lab has been designed to host workshop activities and to showcase products from our sustainable initiatives.