The cooking classes at The Datai Langkawi are bound to delight guests looking for delicious culinary experiences. Join our Malay, Thai and Indian resident chefs at The Dapur (Malay for 'kitchen'). The hands-on cooking session begins with a walk to The Garden at our resort to select fresh ingredients, followed by the cooking session and ends with lunch (including your sumptuous new creation) accompanied with a specially paired glass of wine. You will also be presented with a personalised certificate of accomplishment. 
Capacity: Limited to eight persons per class
Opening Hours: Available on Monday, Wednesday and Friday from 11:00-14:00 hours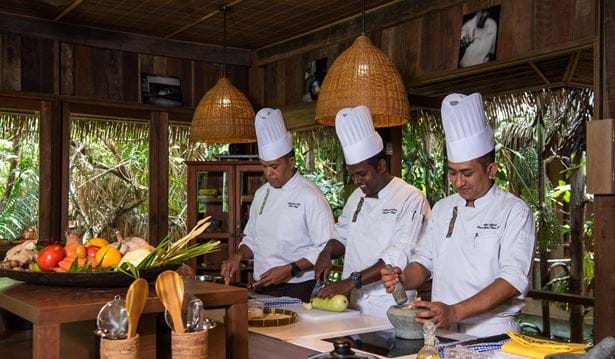 The Dapur
Malaysia is truly a melting pot of cultures, which resonates through its vast culinary offerings. Blending different ingredients and creating bespoke flavours whilst welcoming guests and opening homes is something which is innate to Malaysian culture. Welcome to The Dapur, meaning 'Kitchen' in Malay – The Datai Langkawi's very own and unique culinary experience. The journey begins with a guided walk through our Permaculture Garden to collect fresh herbs and spices, led by our resident chefs. Don your apron and choose from a variety of traditional Malay, Thai or Indian cuisine and let our experts help you create signature dishes, all of which can be enjoyed with a specially paired glass of wine.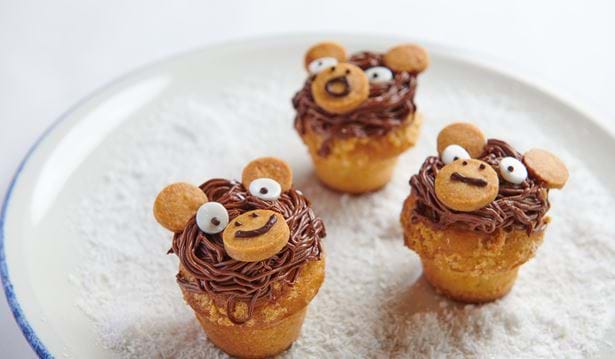 Little Chef
An excellent opportunity to sharpen life skills and creativity, our children's cooking classes take away the fear and unknown of baking while providing a safe and conducive environment for interactive learning and self-discovery. Recipes range from peanut butter cookies, monkey muffins, chocolate chip cookies and profiteroles with vanilla ice cream. Join our Executive Pastry Chef Saiid Hazar at The Dapur and learn how to create delicious muffins and cookies to be shared with your family. Put on your apron and chef's hat to start your baking adventure with us at The Gulai House.