The Datai Langkawi offers a diverse choice of dining experiences inspired by culinary traditions from around the world. These are played out in unique settings, many with spectacular views that enhance the serenity of the natural environment.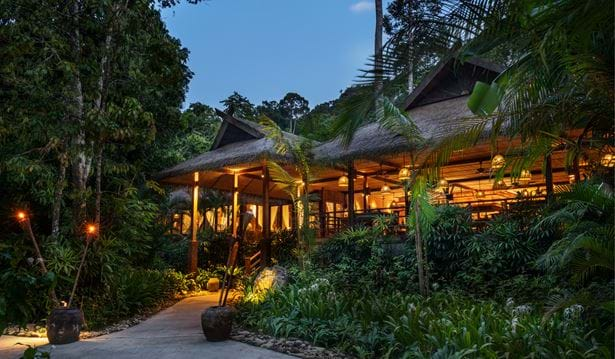 Treat all five senses at this award-winning restaurant serving authentic Malaysian cuisine. Tucked deep in the rainforest, The Gulai House's traditional Malay kampung house style of decor, with its floor seating (bersila) area, rustic dining tables and subtle lighting, complements the natural environment.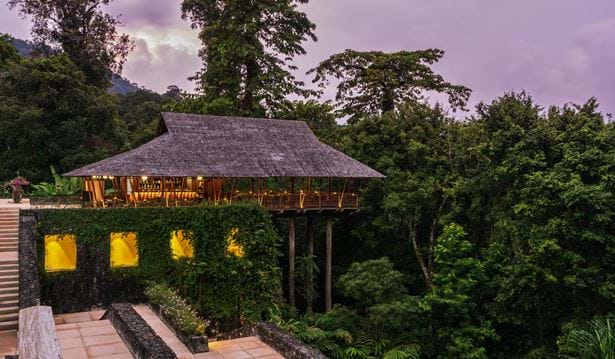 The beautiful Pavilion appears to float on the canopy of virgin rainforest thanks to its situation atop 30-metre stilts, which allows far-reaching views over the rainforest. The award-winning Pavilion restaurant serves traditional Thai cuisine nightly in an open-air setting.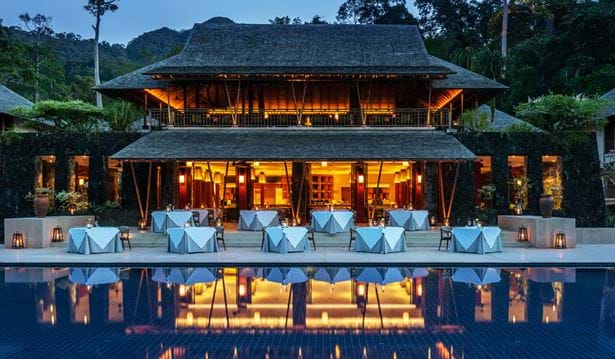 On the same level as The Main Pool, with indoor and outdoor seating areas overlooking the rainforest, The Dining Room is open for breakfast and lunch. When having breakfast during fruiting season, catch the Great hornbill feeding on the Strangling fig tree's bountiful fruits.
The Beach Club is the place to enjoy a convivial and truly friendly atmosphere. It comprises a lounge bar by the beach and a casual-dining restaurant. You can have a drink and appreciate our freshly made, hand-tossed pizza or a catch of the day. It also features an outdoor show kitchen with fresh seafood cooked on the open grill.