Islands have been ideal places for unique species to evolve. They are also places of concentrated extinction because these species are limited to the island or a particular part of the island and have low population numbers. Natural factors such as disease, fire, storms and normal population fluctuations contribute to the extinction of species. However, wildlife extinction is compounded by human involvement, with deforestation caused by rapid development being a key contributor. Deforestation is also the second leading cause of global warming that is linked to extreme weather fluctuations and flooding, of which there has been an increase on the island of Langkawi in Malaysia. The Wildlife For The Future programme aims to protect and restore the natural heritage of the island using a holistic approach and responsible management.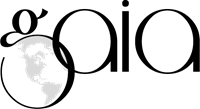 Gaia is a social enterprise dedicated to wildlife conservation in Malaysia. Their current focus is the conservation of hornbills, many species of which are increasingly under threat. 
In addition to our work with Gaia on hornbill habitat creation, we are also assisting them with funding on specific projects. These involve the production of education and fundraising material for community outreach programmes to schools as well as the maintenance and care of a fig tree nursery in Kinabatangan, Borneo, to grow hornbill preferred food plants.
OBJECTIVES AND ACHIEVEMENTS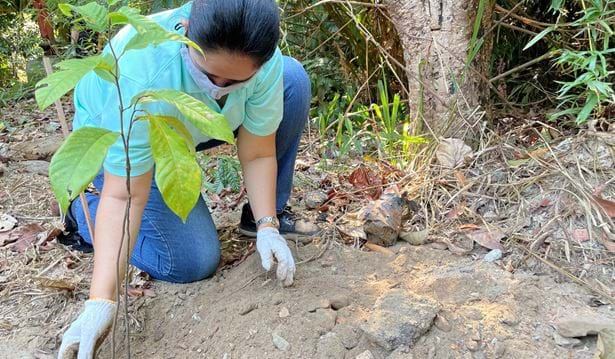 REFORESTATION
At our Tree Nursery at our nature resort in Malaysia, we nurture seedlings for replanting around strategic areas of the island's rainforests. We're working with the Forestry Department of Malaysia to plant over 1,000 trees in Langkawi. We reforest certain trees on either side of the roadsides where, once mature, the canopies of these trees create a wildlife corridor, connecting fragmented pockets of land. These corridors enable the safe passage of arboreal animals over roads, so that they can forage for food and propagate over a wider area.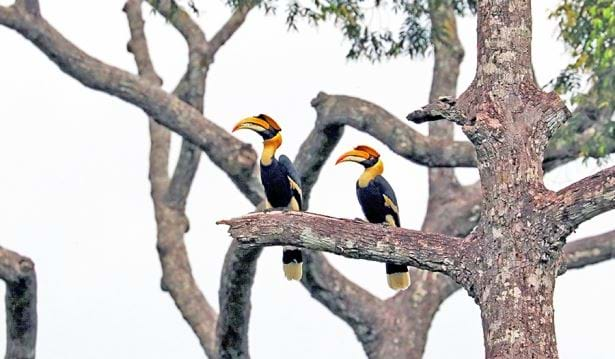 HABITAT RESTORATION
This initiative is focussed largely on hornbills. Known as 'Nature's Gardeners', hornbills help spread the seeds of fruits over wide distances, and as such play a vital role in the well-being of ecosystems. Many species of hornbills are increasingly under threat due to poaching activities as well as deforestation, which has resulted in the reduction of trees with natural cavities in which hornbills nest. Our programme, in partnership with Gaia, aims to identify and create natural cavities in trees, as well as place Artificial Nesting Boxes in trees. To date, one Artificial Nesting Box has already been installed and continues to be monitored for the arrival of hornbill 'box babies'.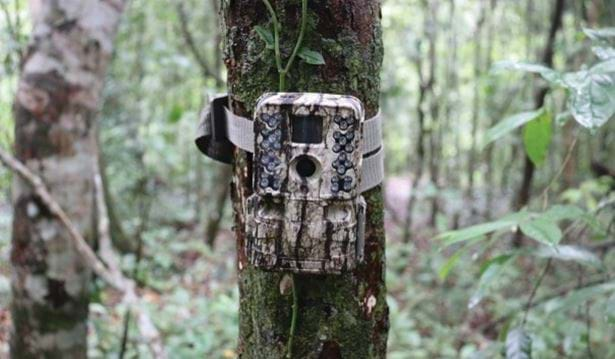 WILDLIFE PROTECTION
This initiative comprises a number of endeavours: - The placement of road signs in strategic areas to avoid wildlife being killed by motorists (two have already been placed at Jalan Teluk Datai. - The installation of camera traps around the rainforest to study animal behaviour in order to develop relevant conservation programmes (about 50 camera traps will be set up around the island). - Making Datai Bay a turtle-friendly beach by reducing the artificial lighting on the beach at night and introducing plants which turtles favour (sea lettuce was planted on World Turtle Day, and we will continue to plant more of these plants that turtles favour as a protective location to dig their nest underneath).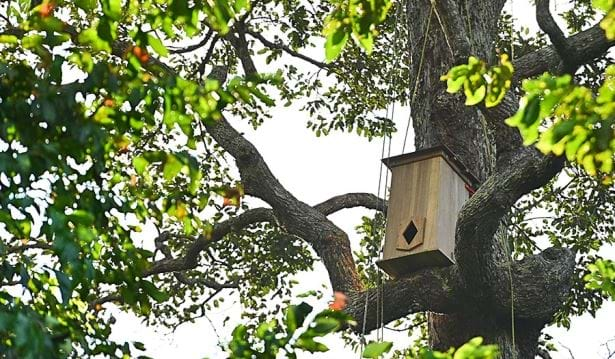 Adoption Programmes
We have two adoption programmes designed to raise funds for The Datai Pledge centred around reforestation and wildlife habitat restoration: - Adopt A Hornbill Nesting Box – With the expertise of hornbill conservationist and social enterprise Gaia, habitat restoration can be achieved through the building of artificial nesting boxes to boost the population of Great Hornbills. - Adopt A Tree – Collected seedlings and donated saplings (by the Ministry of Forestry) nurtured into trees at the Native Tree Nursery can be adopted and replanted as part of the ongoing reforestation programme.
"It takes more than being a passionate conservationist to make a lasting impact on the environment. With the Wildlife for the Future programme and its many initiatives like tree planting, wildlife monitoring and building of the native tree nursery, and a lot of hard work with the team, we can continue to preserve and regenerate the undeniable beauty of the island."

-Dev Abdullah, Pillar Leader, Wildlife For The Future, The Datai Pledge | Nature Centre Manager, The Datai Langkawi-