"The happiness of the bee and the dolphin is to exist. For man it is to know that and to wonder at it."
-Jacques Cousteau-
Our oceans are an infinite source of wonder. However, the prevalence of unsustainable fishing practices in the seas around Langkawi has negatively impacted the marine biodiversity through habitat destruction.
The extensive use of non-selective fishing equipment, fishing over coral reefs and discarding of fishing gear in the water has increased the fragility of marine ecosystems, making recovery from natural and man-made disturbances more difficult.
The Fish for the Future programmes seek to address threats and imbalances to marine ecosystems, through enabling coral reefs to survive. Integral to the programmes is the recognition that all the different audiences need to benefit – nature, fisheries, fishers and tourism. We are also intending to work with the Department of Fisheries and the state government to gazette the bay as a marine protected area to safeguard the coral reefs of the bay in the future.
We have also partnered with MareCet, a non-profit conservation group, to assist in engaging with the fishing community in Langkawi. MareCet is dedicated to the conservation of marine mammals and is helping to spread the word about sustainable fishing and the proper management of marine biodiversity.
FISH FOR THE FUTURE PROGRAMMES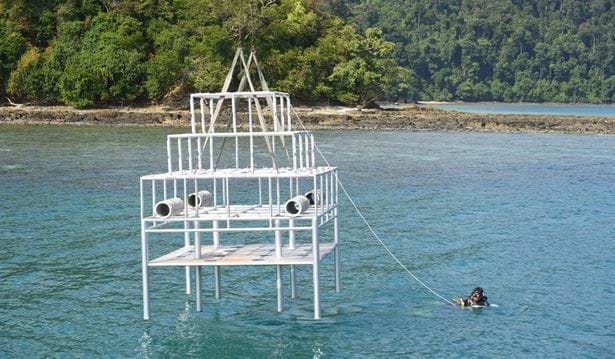 ARTIFICIAL REEFS
Artificial reefs are purpose-built structures that vary in size and have many entrances around it leading to empty and hollow spaces inside. The artificial reefs play two important functions: as an aggregating point for a variety of adult fish of varying sizes, some of which have migrated from fringing reefs nearby; and as a settlement site for coral larvae from the adjacent reef.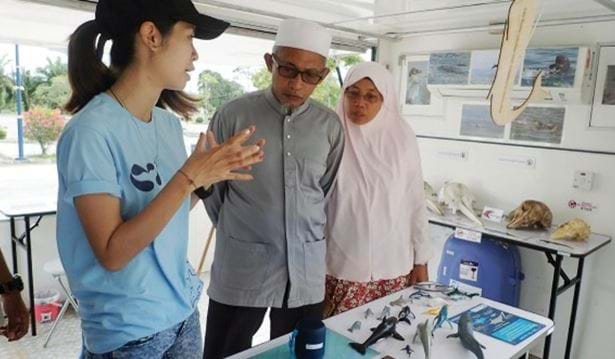 COMMUNITY OUTREACH
Our outreach programme consists of continuous engagement with the local community and schools to educate them on the importance of sustainable fishing practices and the wonders of our marine ecosystems.
FISH FOR THE FUTURE PARTNER

MareCet is a Malaysian non-profit conservation group dedicated to the research and conservation of marine mammals and the greater marine environment within Malaysia. READ MORE