It is always pleasant to observe the Dusky langur troop that frequents the littoral forest by the sandy beach of Teluk Datai. Watch them long enough and you will notice individual personalities.
Not too long ago, we shared how these monkeys reacted to our camera traps. One protective mother, in the process of shielding her young away from the devices, cried out to warn her troop of the weird looking box in front of her. She was worried that the camera trap may be harmful to her baby, and boy did she have to worry about her little rascal!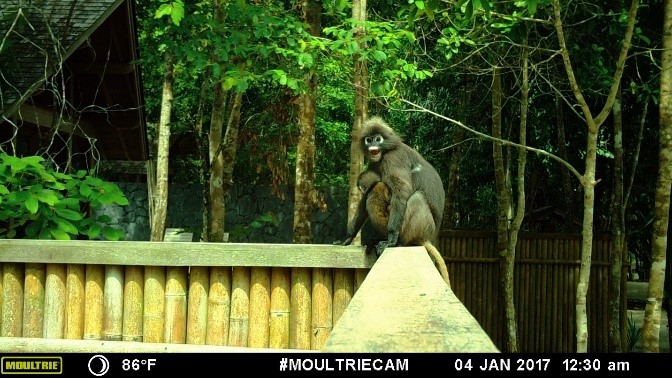 The protective mother's reaction upon noticing the camera traps we placed along their usual paths
By far the cheekiest member of the troop, we first saw this young Dusky langur with a wound on her head. She healed over a couple of weeks and started monkeying around with confidence and curiosity. She often runs away from the troop to investigate what lies beyond the troop's boundaries, on her own, probably resulting in the increase in her mother's pulse rate. No wonder mommy is always worried.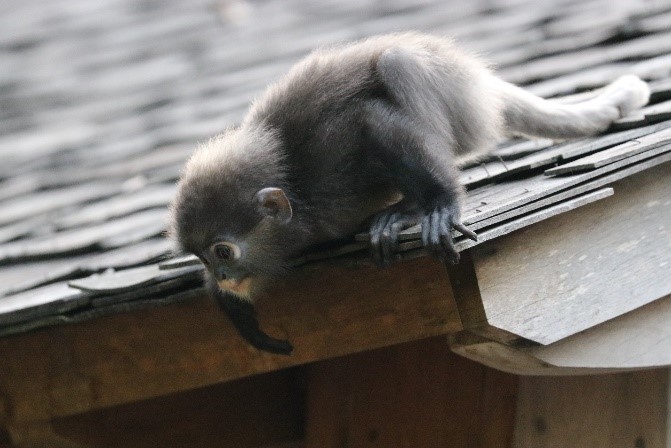 Should I jump or should I not? The young Dusky langur hesitating a solo jump away from her troop, perhaps fearing about the gap between the roof and the fence.
As they wander around the resort, especially frequenting The Beach Club bar's planter beds and trees in the early evenings, we hope that you will be able to make your own observations and learn the different Dusky langur personalities during your stay.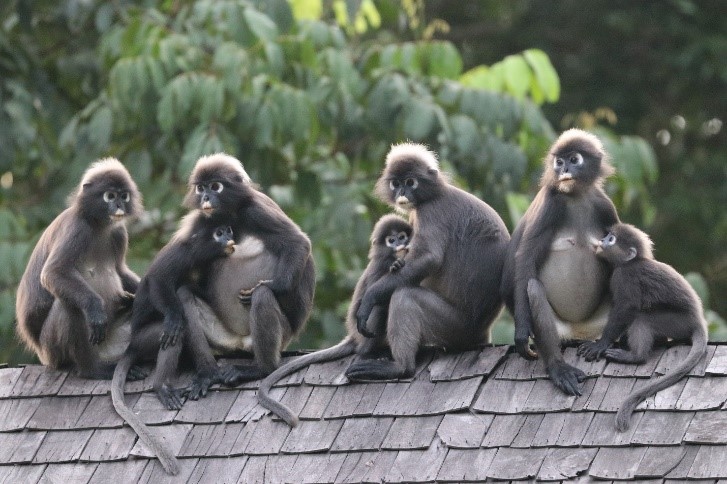 Dinner time at the "Langur Beach Bar" before heading to a nearby tree to retire for the night.