Learn new skills by joining our photography workshop with the award winning photographer SC Shekar and naturalist Irshad Mobarak
We understand a picture says a thousand words. With years of experience as a photojournalist as well as executing elaborate commercial and aerial shoots, SC Shekar will help you deliver the thousand words you would like to express through your photography.
Join one of our exclusive photography workshops from 27 to 31 July or from 26 to 30 October 2022, limited to eight participants only, and receive in-depth one-on-one guidance on how to capture images that will move your audience. Irshad Mobarak, famous Langkawi naturalist, will accompany the photography excursions to explain interesting details about the island's nature, rich bio-diversity and geological significance.
Making sure you stay inspired, The Datai Langkawi's natural rainforest paradise setting will keep you in awe. You will be capturing images at the pristine white sandy beach, the serene and mystical Crystal Creek, the quiet mangroves, secret waterfalls, and many more eye-catching scenic spots around the resort and in the surrounding lush rainforests. Once your workshop is finished, your last day will see you choose the best photo from your hard work, and you will carry a printed high-resolution picture home with you. 
Workshops from 27 to 31 July and 26 to 30 October 2022 are inclusive of:
- Stay in a Canopy Deluxe room for 4 nights
- Daily breakfasts
- 3 Lunches (two of these will be outside the resort)
- 4 Dinners at The Datai Langkawi
- 2 Photography Excursions in Langkawi island and one on The Datai Langkawi premises
- This 5 day-workshop will be led by award winning photographer SC Shekar
- The famous naturalist Irshad Mobarak will be present during the 3 mornings spent in Nature
- Wesley Wong, digital imaging expert and printing maestro, will join participants on the last day
- Return airport transfers
Rates for the full package: MYR 7,150* per person on a double basis, and MYR 10,700* per person on a single basis. Possibility to upgrade your stay to another room category with a daily supplement.
Please note that this workshop is open for intermediate level photographers only - all applicants will be screened. This restriction is in place, so that all participants will have the most efficient outcome and can draw the maximum out of the experience.
Terms and Conditions
- Valid for stays from 27 to 31 July and 26 to 30 October 2022 ONLY
- Credit card required to guarantee the booking
- 100% deposit 10 Days before arrival
- 50% cancellation charge if cancelled less than 10 days before arrival
- To note: this workshop will only take place if we reach 8 participants

* Rate is subject to 10% service charge
** Terms & Conditions are subject to change depending on government issued SOPs on hospitality operations and travel regulations

SEND ENQUIRY
SC Shekar - Award winning Photographer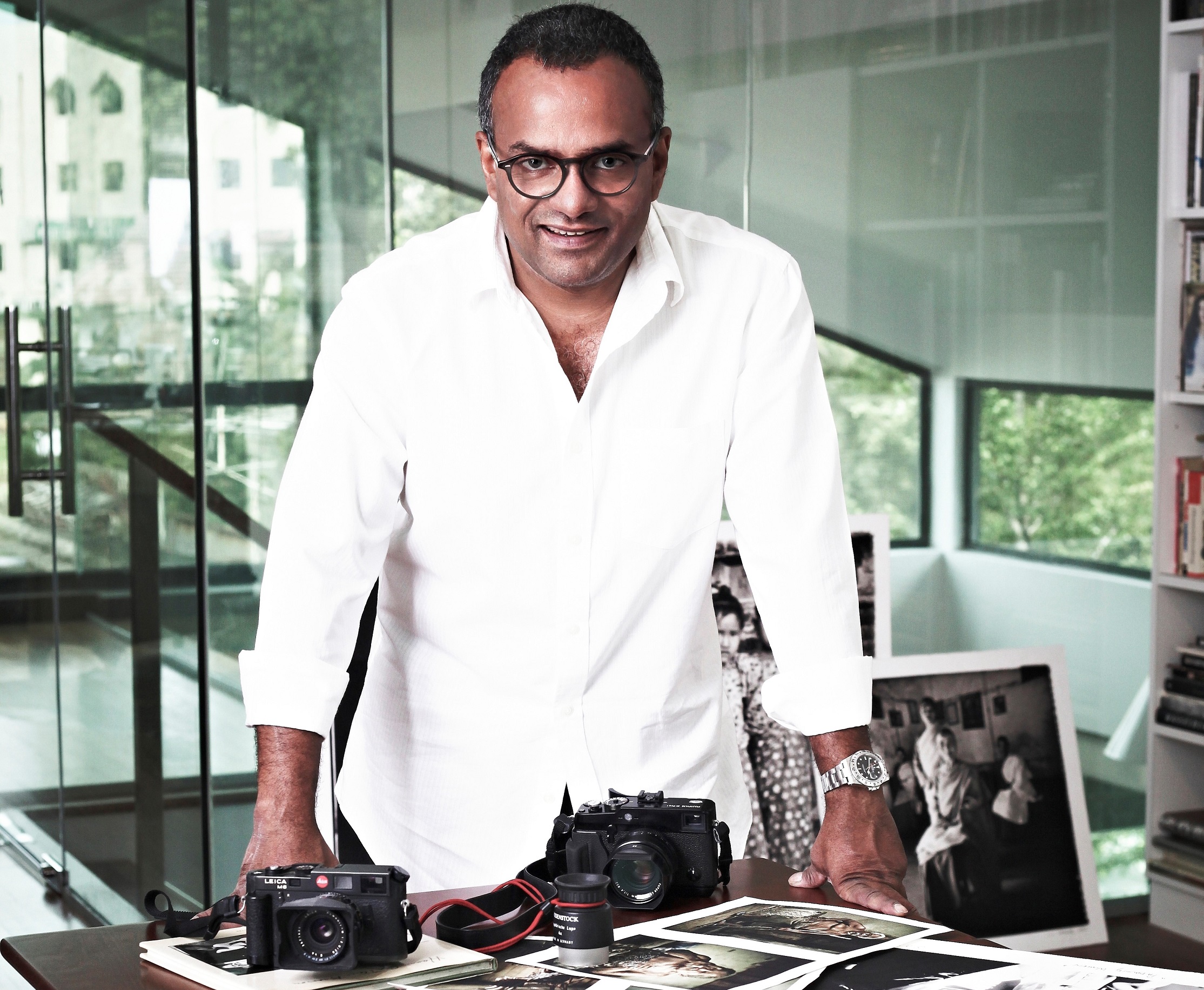 "I think photography always has to have a purpose. It must mean something. At some point, it must help with a vision. You have to tell a story with it, otherwise it becomes just empty, pretty pictures at most. But when you are able to impact another person with the images you take, then I think you are getting somewhere". -SC Shekar
Educated in Malaysia and Australia and trained as a lawyer, SC Shekar began his career as a photojournalist in the late 1970s, working for newspapers in Malaysia, Hong Kong and the Philippines, and with a news agency in New York.
In 1989 he established Reds Studios, which specialised in editorial, architectural and food photography. His trend setting work for the Shangri-La hotels, Hilton, The Four Seasons Hotels & Resorts, The Ritz Carlton Reserve and the Marriott group has won him much acclaim.
Over the past three decades, Shekar has concentrated on documentary photography. He has been commissioned to do major documentary assignments in India, Sri Lanka and Papua New Guinea, and spent more than a dozen years photographing Myanmar (Burma) during a period of political upheaval beginning in the late 80's. He has been working with Malaysia's indigenous communities for more than thirty years, creating an unparalleled portfolio of pictures of daily life as well as their struggles over access to natural resources.
Shekar's work has appeared in many solo exhibitions, notably at Malaysia's National Art Gallery. He has published more than 27 books covering themes as diverse as architecture, food culture, portraiture, indigenous people's lives and crafts. His most recent major project was Grit & Grace: The Grandeur of Monochrome Malaysia, a stunning collection of photos of Malaysia's topography and communities within, making extensive use of helicopters to photograph the country. The images were published in 2017 in a large-format handmade book of the same name and will be exhibited in a dedicated gallery at The Datai Langkawi, for guests to stroll along the corridors and immerse themselves in the beauty of Malaysia's nature and culture.
Irshad Mobarak - Langkawi Naturalist
Irshad Mobarak has been a keen naturalist since childhood. Inspired by the lives and deeds of pioneer naturalists and explorers, Irshad left a banking career and has, since then, devoted his life to helping ordinary people unlock the mysteries of the natural world. He is driven by a passion for educating others on the delicate, symbiotic relationship between animals, plants and man.
Irshad has been a naturalist, conservationist and educator for the past 25 years. He has appeared in a number of international documentaries such as National Geographic's Mysteries of the Malaysian Rainforest, Toby Amies's The Rough Guide – Trips of a Lifetime and projects for the Discovery Channel. He also participated in TEDx World Wildlife Fund talks in Singapore.
For his important contribution to the preservation of nature on Langkawi, he was awarded the Amazing Malaysian Award in 2007 and subsequently empowered a group of school children to replant trees in a local park.
When not in the field, Irshad consults and lectures on birds, biogeography, conservation and other elements of island natural history to a wide audience, ranging from school children to corporate figures, naturalists, scientists and others with a love of natural history. He conducts daily nature walks in the rainforest for The Datai Langkawi and leads a team of top naturalists and marine biologists.
Wesley Wong - Digital Imaging Expert and Printing Maestro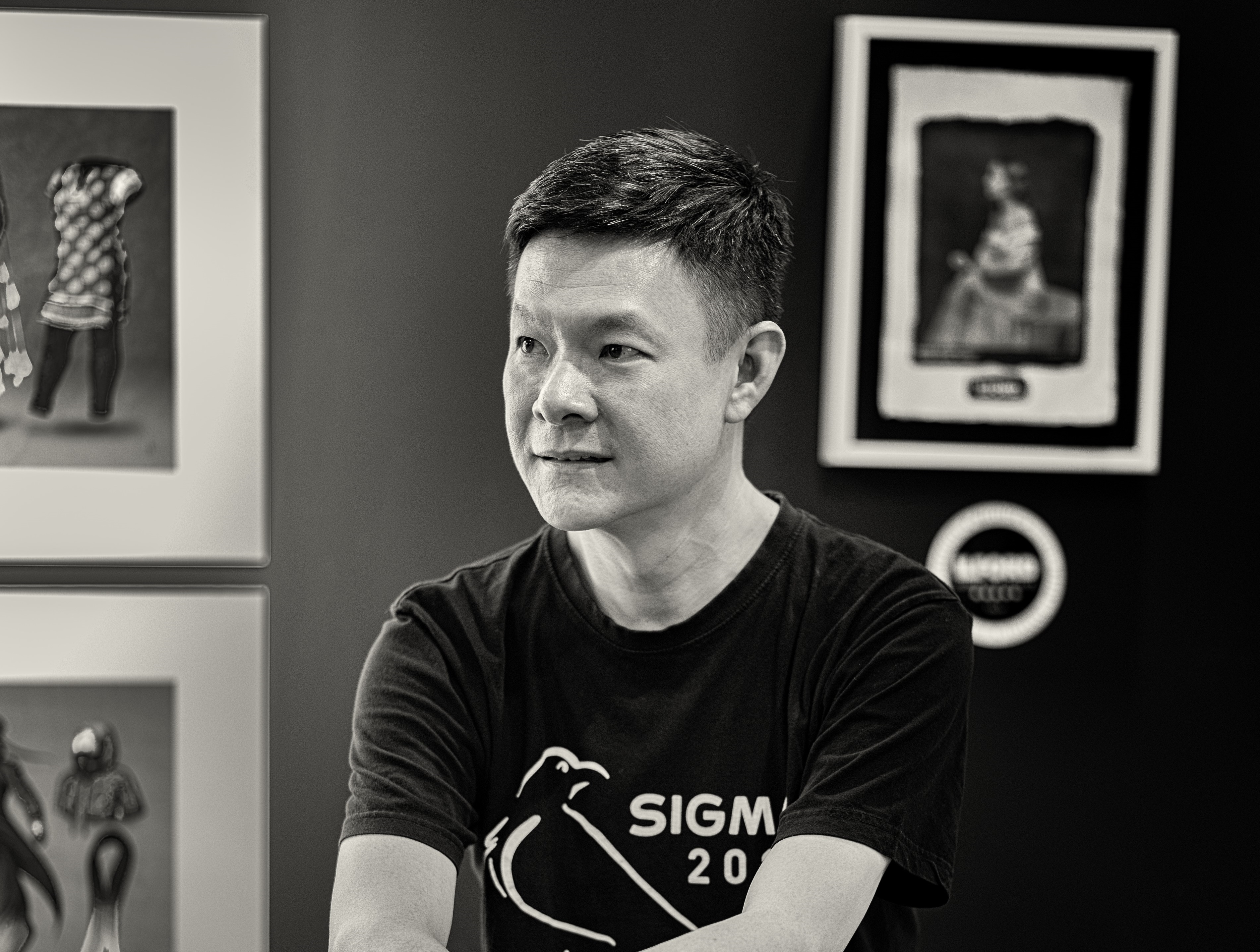 Wesley specializes in giclee fine art printmaking and art reproduction work. He is the founder of Giclee Art Sdn Bhd.
His business endeavours took him on an exciting journey through photography starting in 2005. Working primarily with digital photography for over a decade, he aims to reproduce what he sees and capture it in print. In his quest for better prints, he is on the constant look-out for suitable camera systems which can fulfil the technical requirements of his printmaking work.
His profound knowledge in digital photography, colour management and digital printmaking has made him one of the most sought-after persons in this field to demonstrate and conduct live sessions, from capture to print with great mastery and handling of Q&A.
Wesley has an extensive working knowledge in most 35mm DSLR and mirrorless and medium format cameras. He is often invited to speak and share his knowledge by renowned camera brands such as the L-Mount Alliance, Sony, Profoto and Pentax. His is known for his knowledge and in-depth understanding of the workflow, from 'Capture to Print'. His mastery of colour management which is an essential part of the workflow makes him a specialist for colour critical works including art reproduction. In recognition of his expertise, Wesley has received numerous accolades including being named ILFORD Master, X-Rite Coloratti Master, and EIZO Ambassador.
Giclee Art Sdn Bhd is one of Malaysia's leading giclee fine art printmaking and art reproduction companies and Malaysia's first ILFORD Certified Printer Partner.
*all hero photographs on this page courtesy of SC Shekar