Photo Credit: @nodestinations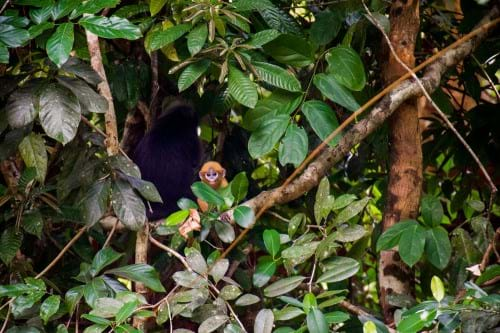 Hurray! A warm welcome is due for another newborn Dusky Langur to the world. It is now about 10 days old and their babies arrive orange. It will gradually change to slaty black like its parents within 13 weeks. Within the next few weeks we can expect several more orange babies.The most question that I do get from my guest is - Why orange babies since it will make it stand out as an obvious target for predation? One of the main predator for Langurs here on the island of Langkawi are the Clouded Leopard but many cats see in ultra violet light and see the colour orange in grey and so baby disappears into the same grey colour as Mum's belly.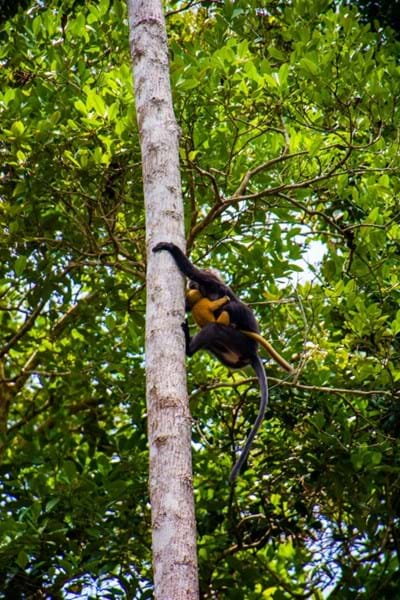 Photo Credit: @nodestinations 
Every year it is around this time of the year that the new one arrive, so timed to coincide with the flowering season and the soon to follow fruiting season. The Dusky langurs are one of 3 species of primates that can be seen at The Datai. These day time active primates feed exclusively on leaves, fruit and nuts. The group size are between 7 to 15 with one alpha male. When a group grow beyond 15 or around 19 to 23, alliances begin to form with another male and this can lead to a rise in tension, fights and even fatalities and eventually the group splits. Presently the resident group at The Datai is undergoing such a split and the youngest are the most vulnerable and are therefore given most protection in the group.