Three Days, Three Chefs, Three Culinary Cultures
23–25 September 2022, The Datai Langkawi
The Datai Langkawi hosts The Kita Food Festival, an annual event offering a range of exceptional experiences with some of the finest chefs, winemakers and food thinkers from around the globe.
Beyond offering a taste of particularly good food and drinks, Kita aims to spotlight Malaysia's emerging place in the regional restaurant scene, while offering inspiration and skills for the younger generation of food producers – and a platform for discussing food consumption and the restaurant industry.
Kita means 'us' or 'we' in Malay. This is in recognition that the Kita Food Festival is an inclusive and all-embracing event regardless of race, colour, creed or socio-economic status. It appreciates that in the act of eating, the production of food and caring for a sustainable future, the festival's main themes - we are one.
For further enquiries or to make a reservation, please call +60 4 9500 500 or email reservations@dataihotels.com
Get a 10% discount on room rates by using the code TDL-KITA22 (not combinable with any other offer or promotion). Please note that this discount is not applicable to the culinary events and is only valid for a stay including 23 or 24 September 2022 and one of the Kita Special events at The Datai Langkawi.
6-handed dinner with 3 Acclaimed Chefs
23 September 2022, The Gulai House
Three Asian chefs; three diverse cultural upbringings; six hands in the kitchen; a variety of finger-licking dishes; all served family style at The Gulai House on one starry night.
Welcome to the great Culinary Culture Clash, where chefs Prateek Sadhu, Darren Teoh and Chai Chun Boon join forces in the kitchen, each cooking two dishes inspired by their culinary heritage and taste memory.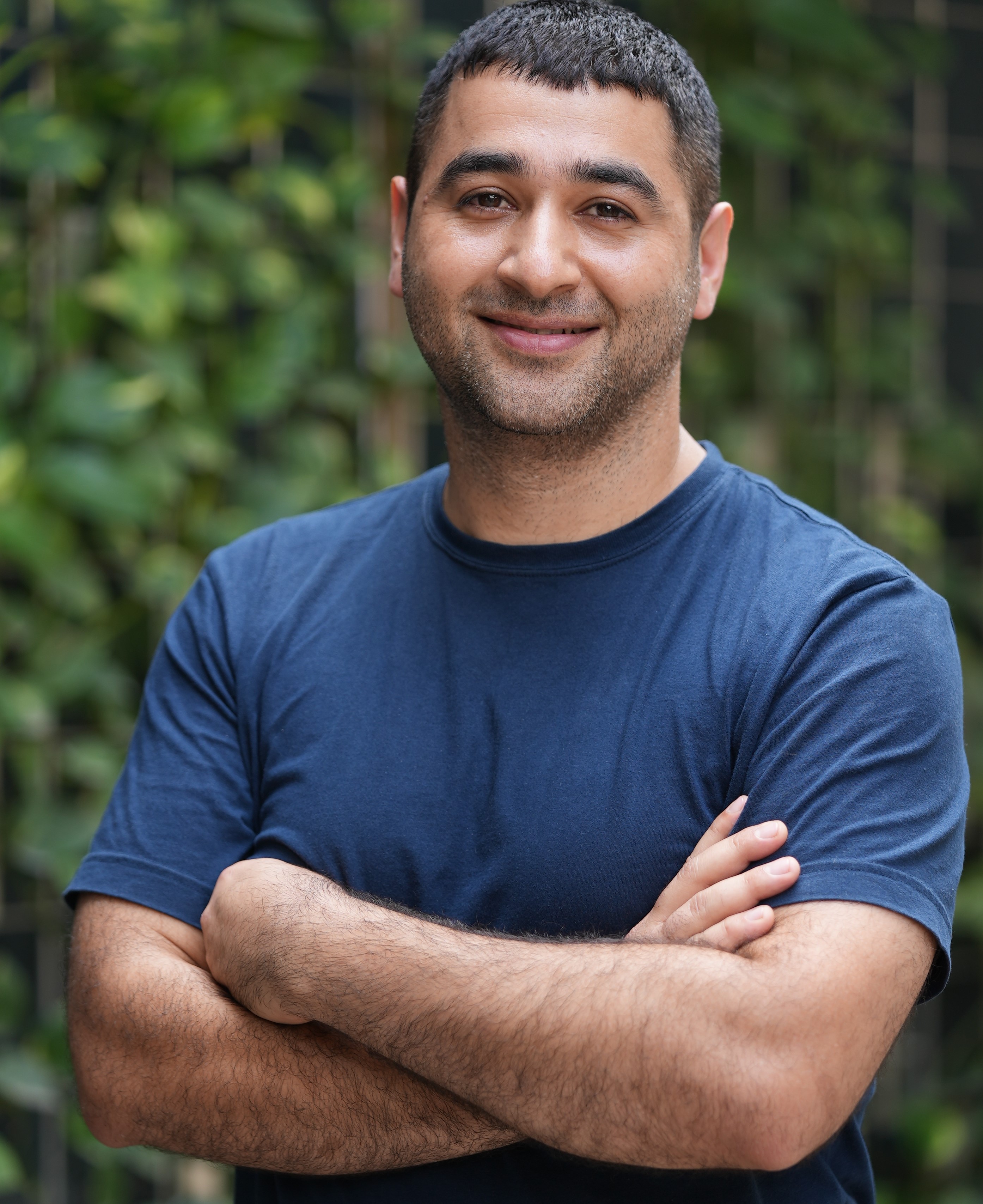 Kashmir-born chef Prateek is known for his innovative yet elegant twists on traditional Indian cuisine. From childhood, Chef Prateek's connection to his cultural heritage centred around the kitchen, first on his aunt's farm where ingredients were cooked as soon as they were harvested, and later in Delhi where his mother's Kashmiri home cooking inspired his life's vocation.
Born and raised in Sarawak, The Dining Room's reigning senior Chef de Cuisine Chai Chun Boon firmly believes that good food is an emotional experience. He draws inspiration from his maternal grandmother's cooking and his Sarawakian heritage, bringing comfort flavors onto modern plates.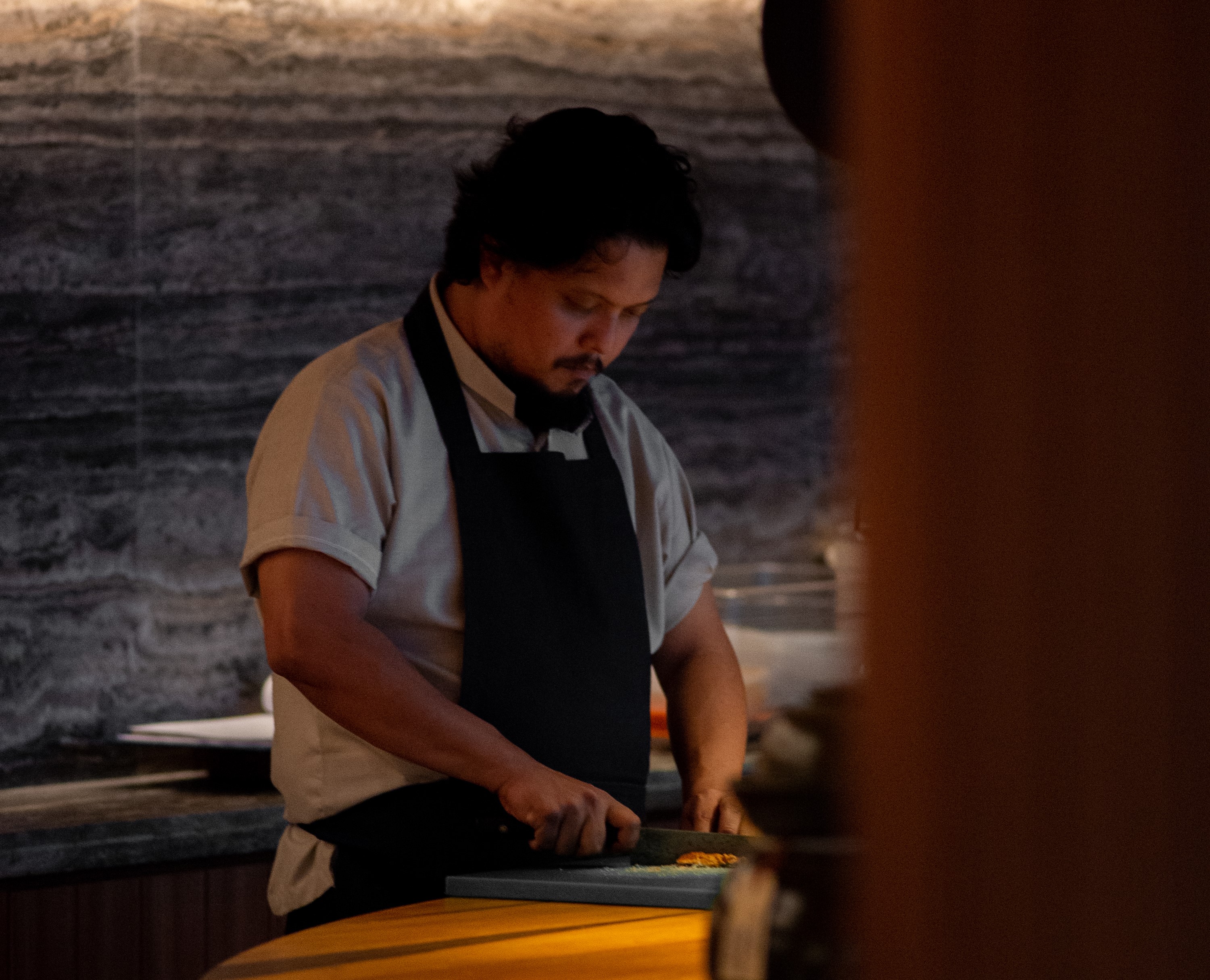 Chef Darren Teoh, head chef of lauded Kuala Lumpur fine dining restaurant Dewakan, completes the trifecta of this Culinary Culture Clash. Bridging together two cultures: Keralan Malayali origins on one side of the family and Hokkien Chinese on the other, Chef Darren brings careful thought to his reinterpretations of modern Peninsular Malaysian cuisine. He is also a strong proponent of truly local ingredients that are endemic to Malaysia.
Price:
MYR500 per person
MYR750 per person for wine-pairing
*All prices are subject to a 10% service charge.
Fine Dining Tasting Menu with Chef Prateek Sadhu
24 September 2022, The Dining Room
Chef Prateek Sadhu is changing how Indian cuisine is perceived around the world. In 2016 he opened Mumbai's zero-waste establishment, Masque, building his reputation as India's most experimental chef and bagging awards from Conde Nast Traveller and Travel + Leisure among others. Masque is currently ranked #21 on Asia's 50 Best Restaurants and was awarded the Best Restaurant in India by the same list.
Leaving Masque earlier this year, chef Prateek continues to make waves with his trailblazing dishes that draw inspiration and flavours from across South Asia. Modifying familiar staples such as pani puri, rasam, yakhni and ghevar, his dishes rarely taste as expected. Think onion made into ice cream; or a unique tang both familiar, surprising and utterly delicious. 
Chef Prateek cut his teeth in an array of star-studded kitchens, including Noma, Alinea and The French Laundry. His passion for sustainability in the restaurant industry and philosophy that the fresher the ingredient, the better it tastes has led him to develop strong ties with farmers all across India.
Join chef Prateek at The Datai Langkawi's elegant Dining Room on September 24, where he will present his modern take on Indian cuisine in a multi-course degustation dinner; all emphasising locally sourced, wild-caught and mindfully farmed ingredients.
Fine dining tasting menu at The Dining Room on 24 September 2022 from 19:00 hrs, priced at:
MYR650 per person
MYR1,000 per person for wine-pairing
*All prices are subject to a 10% service charge.
From Harvest to Table Masterclass with Chef Darren Teoh
25 September 2022, The Dapur
A once-in-a-lifetime chance to gather ingredients and cook with one of Malaysia's best chefs: Darren Teoh of Dewakan, ranked #50 on Asia's Best Restaurants.
Put your senses to the test to identify edible flowers, herbs, plants and roots and learn the best time to harvest garden-grown ingredients like turmeric, chilli, lemongrass, pandan, and more for peak flavour in The Garden, The Datai Langkawi's prized permaculture ecosystem. The Garden is a zero-waste ecosystem at the heart of the rainforest resort's food and dining experiences. It supplies a wide variety of organic fruit, vegetables, herbs and even honey used in The Datai Langkawi's kitchen and spa.
The just-picked ingredients are then used in a hands-on cooking session at The Dapur where chef Darren will guide guests in creating three dishes before they feast together, accompanied by a glass of wine, at The Gulai House.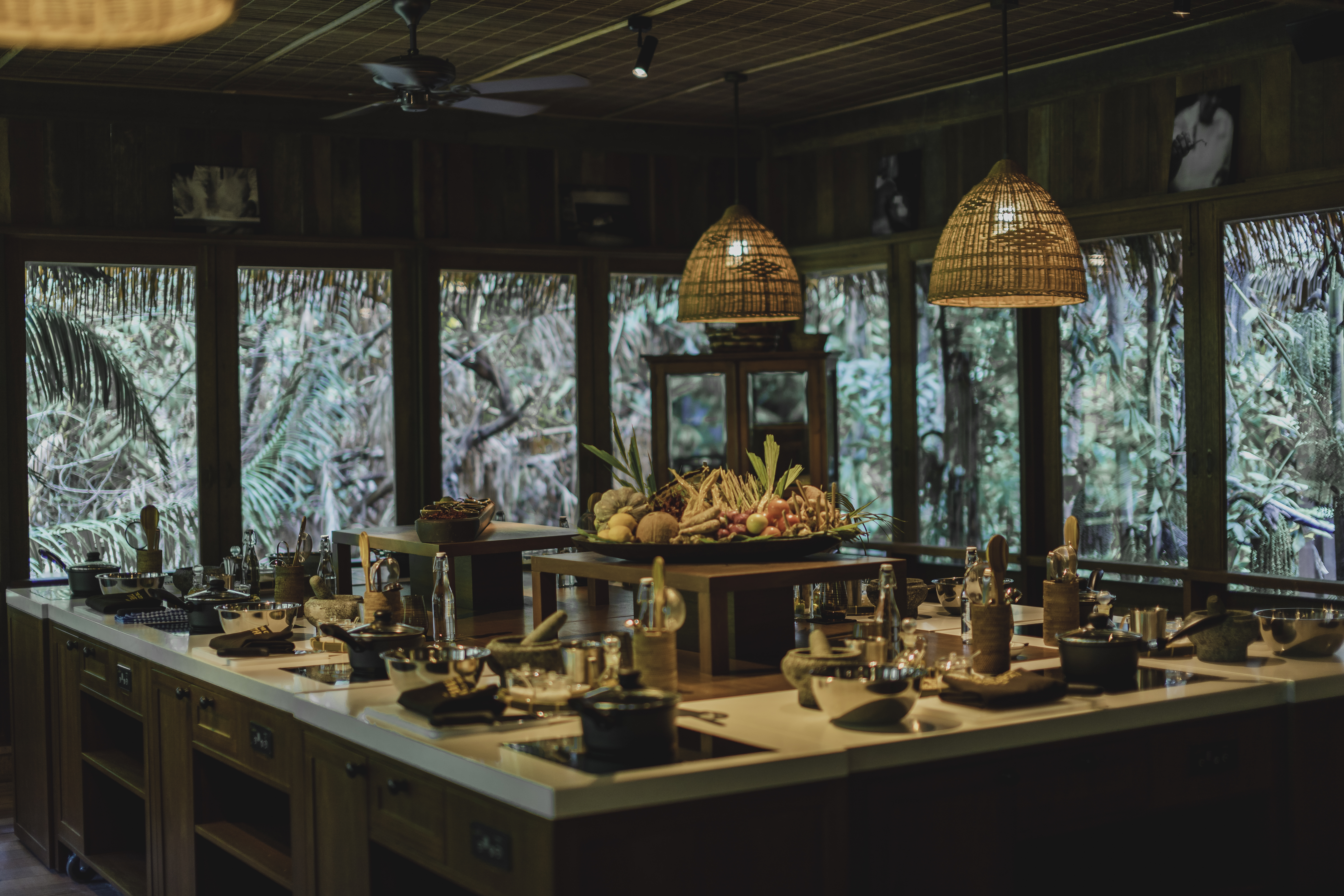 Masterclass and lunch at The Dapur and The Gulai House on 25 September 2022 at 11:00 hrs, priced at:

MYR550 per person
*All prices are subject to a 10% service charge.
This experience is limited to 8 persons.