PURE FOR THE FUTURE PARTNER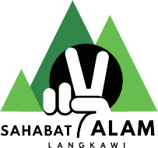 Sahabat Alam Langkawi (SALAM Langkawi) is a Malaysian non-profit corporation dedicated to environmental conservation.
Established in 2009, they have a track record of creating awareness of environmental and conservation issues and engaging volunteers to participate in environmental actions to help clean, protect and preserve our natural resources.
Their principal objective is to spearhead the development of sustainable tourism programmes in Langkawi which will benefit locals, industry players and tourists through effective strategic governance as well as workable initiatives.
SALAM Langkawi's strength is their strong network with the local community and their ability to galvanise volunteer action. One of their key projects includes a fabric recycling initiative to help keep fabrics out of landfills and give them new life and purpose.