A Photographers guide to discovering and capturing the beauty of Langkawi.
The Datai Langkawi has teamed up with award winning photographer SC Shekar, Langkawi Naturalist Irshad Mobarak and Digital Imaging Expert Wesley Wong to allow a limited number of burgeoning photographers to explore the beauty of Langkawi island and learn how to capture this magic with their lenses.  
Join our exclusive photography workshop from 26 to 30 October 2022 and receive in-depth one-on-one guidance on how to capture images that will move your audience. You will find more details on inclusions and conditions on our dedicated offer page here. 
An island of legends and magical dreams, Langkawi's identity is as much fact as it is fiction – this archipelago is the first of Southeast Asia to rise from the seabed in the Cambrian age more than half a billion years ago, but it is also the island where the mythical princess Mahsuri once cast her curse of the land, said to have ended only after seven generations of suffering. It is magic, it is real, it is nature, it is people – it is a gift, one that is best captured from the viewpoint of the nation's photographers.
You may capture the rising arches of Gunung Machinchang in your screen, surrounded by the morning mist or the afternoon sunshine. In Teluk Datai, the oldest part of this rock formation can be seen.
As for the beaches that make Langkawi famous, the calm still of Pantai Kok and its imposing rainforests and limestone cliffs lies just beyond, and for those with a penchant for creature comforts, the luxe accommodation offerings of Datai Bay and Tanjung Rhu - the seascape of Langkawi has something for any and all inclinations.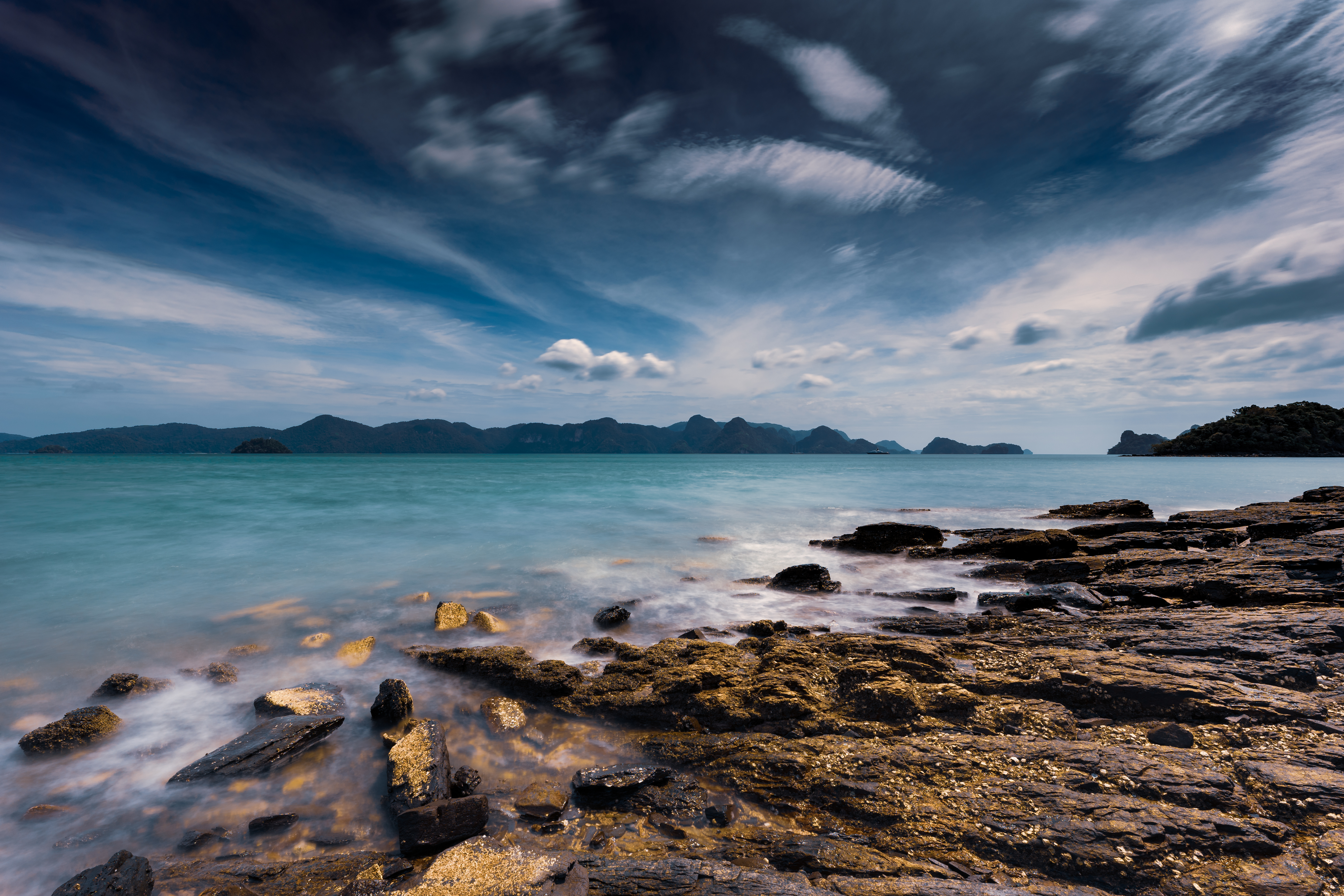 The UNESCO-listed Kilim Karst Geopark also offers budding and accomplished lens people alike much to photograph - the haunting stillness of the mangrove swamps, the sweep of the wind through emerald waters that hugs tiny islands, and all manner of wildlife that make this land its home are mesmerising. In fact, the incredibly diverse wildlife that thrives on Langkawi are a colourful cast of characters, and include long-tailed macaques and leaf langurs; giant squirrels and tiny slow lorises; furtive civet cats and ubiquitous eagles; and the rare colugo, the world's only flying primate.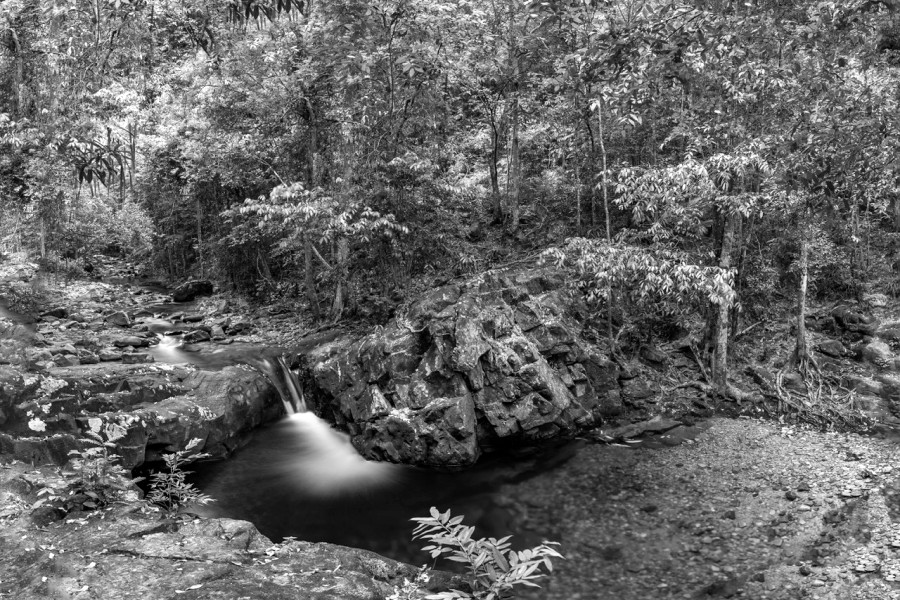 The Photography Workshop will be led by three distinguished personalities in their field of expertise:
SC Shekar - Award winning Photographer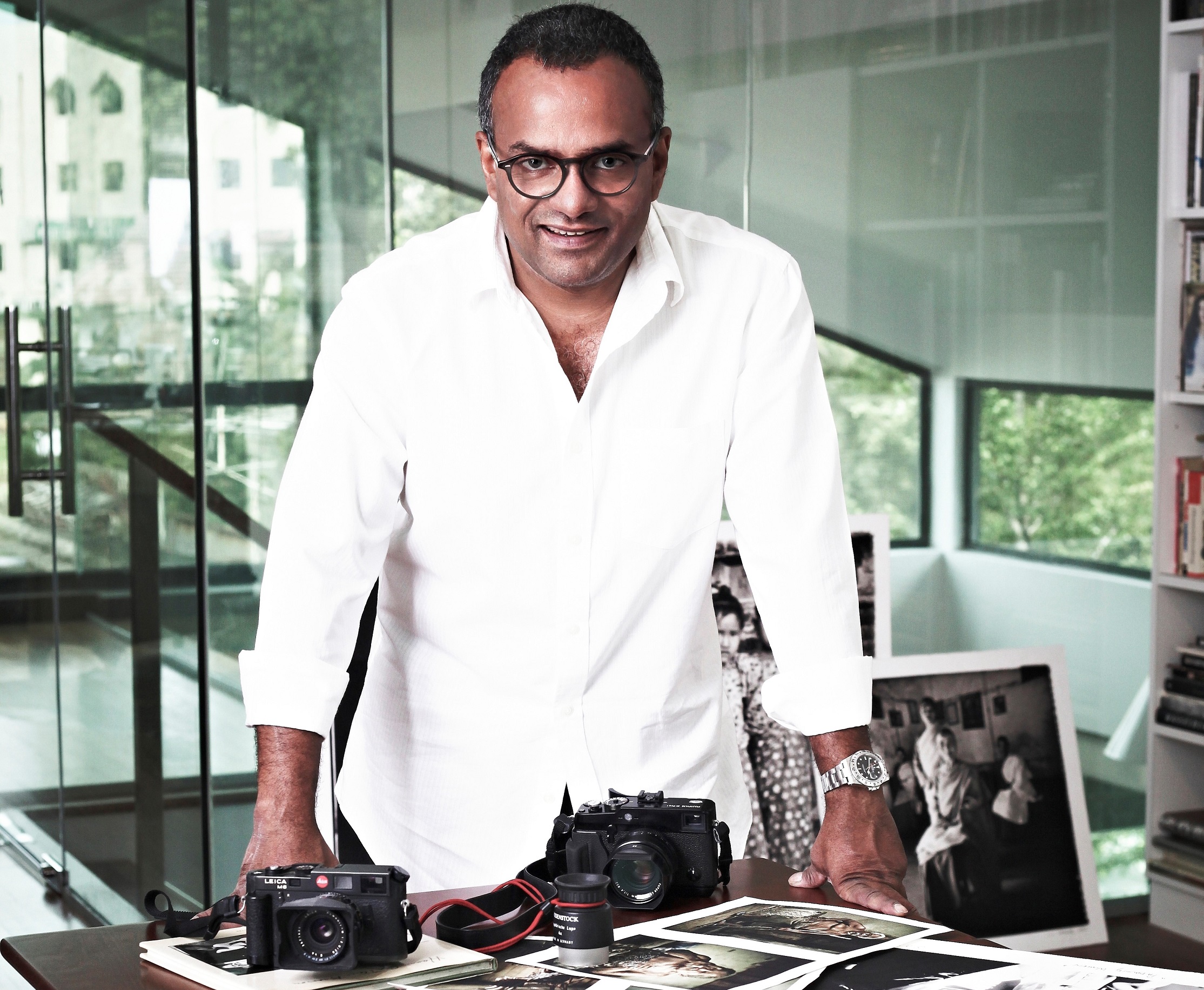 "I think photography always has to have a purpose. It must mean something. At some point, it must help with a vision. You have to tell a story with it, otherwise it becomes just empty, pretty pictures at most. But when you are able to impact another person with the images you take, then I think you are getting somewhere". -SC Shekar
Educated in Malaysia and Australia and trained as a lawyer, SC Shekar began his career as a photojournalist in the late 1970s, working for newspapers in Malaysia, Hong Kong and the Philippines, and with a news agency in New York.
In 1989 he established Reds Studios, which specialised in editorial, architectural and food photography. His trend setting work for the Shangri-La hotels, Hilton, The Four Seasons Hotels & Resorts, The Ritz Carlton Reserve and the Marriott group has won him much acclaim.
Over the past three decades, Shekar has concentrated on documentary photography. He has been commissioned to do major documentary assignments in India, Sri Lanka and Papua New Guinea, and spent more than a dozen years photographing Myanmar (Burma) during a period of political upheaval beginning in the late 80's. He has been working with Malaysia's indigenous communities for more than thirty years, creating an unparalleled portfolio of pictures of daily life as well as their struggles over access to natural resources.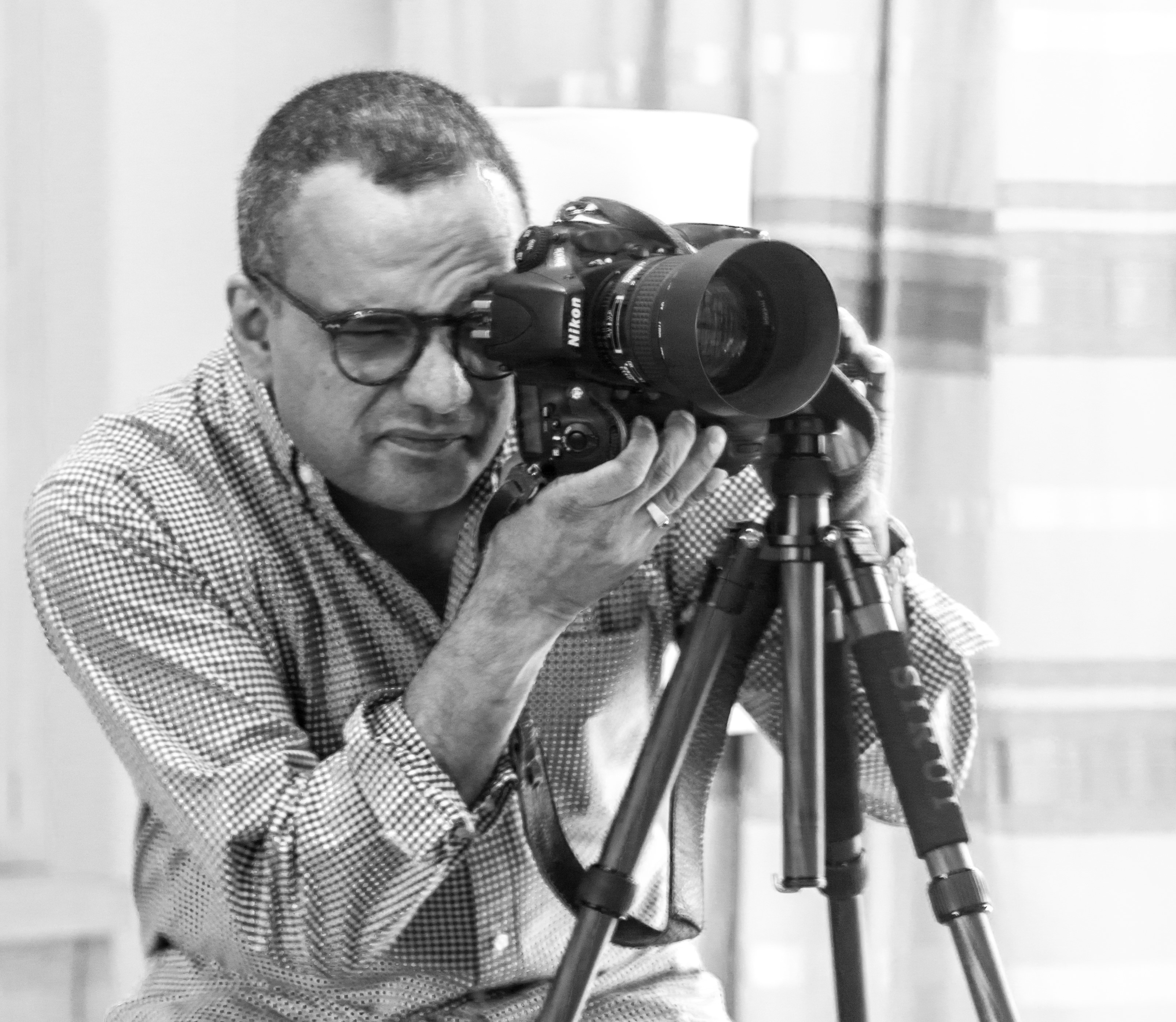 Shekar's work has appeared in many solo exhibitions, notably at Malaysia's National Art Gallery. He has published more than 27 books covering themes as diverse as architecture, food culture, portraiture, indigenous people's lives and crafts. His most recent major project was Grit & Grace: The Grandeur of Monochrome Malaysia, a stunning collection of photos of Malaysia's topography and communities within, making extensive use of helicopters to photograph the country. The images were published in 2017 in a large-format handmade book of the same name and will be exhibited in a dedicated gallery at The Datai Langkawi, for guests to stroll along the corridors and immerse themselves in the beauty of Malaysia's nature and culture.
Irshad Mobarak - Langkawi Naturalist
Irshad Mobarak has been a keen naturalist since childhood. Inspired by the lives and deeds of pioneer naturalists and explorers, Irshad left a banking career and has, since then, devoted his life to helping ordinary people unlock the mysteries of the natural world. He is driven by a passion for educating others on the delicate, symbiotic relationship between animals, plants and man.
Irshad has been a naturalist, conservationist and educator for the past 25 years. He has appeared in a number of international documentaries such as National Geographic's Mysteries of the Malaysian Rainforest, Toby Amies's The Rough Guide – Trips of a Lifetime and projects for the Discovery Channel. He also participated in TEDx World Wildlife Fund talks in Singapore.
For his important contribution to the preservation of nature on Langkawi, he was awarded the Amazing Malaysian Award in 2007 and subsequently empowered a group of school children to replant trees in a local park.
When not in the field, Irshad consults and lectures on birds, biogeography, conservation and other elements of island natural history to a wide audience, ranging from school children to corporate figures, naturalists, scientists and others with a love of natural history. He conducts daily nature walks in the rainforest for The Datai Langkawi and leads a team of top naturalists and marine biologists.
Wesley Wong - Digital Imaging Expert and Printing Maestro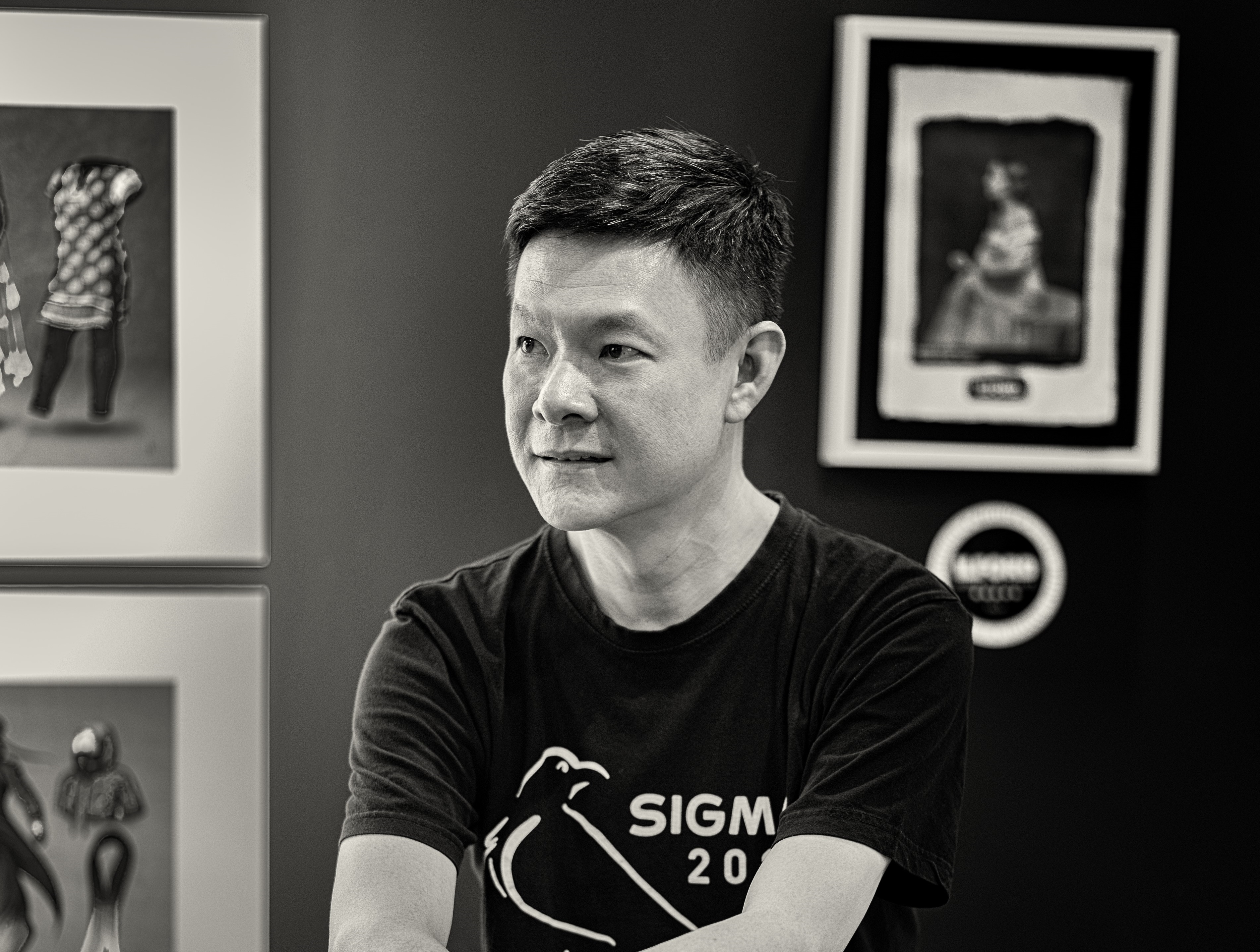 Wesley specializes in giclee fine art printmaking and art reproduction work. He is the founder of Giclee Art Sdn Bhd.
His business endeavours took him on an exciting journey through photography starting in 2005. Working primarily with digital photography for over a decade, he aims to reproduce what he sees and capture it in print. In his quest for better prints, he is on the constant look-out for suitable camera systems which can fulfil the technical requirements of his printmaking work.
His profound knowledge in digital photography, colour management and digital printmaking has made him one of the most sought-after persons in this field to demonstrate and conduct live sessions, from capture to print with great mastery and handling of Q&A.
Wesley has an extensive working knowledge in most 35mm DSLR and mirrorless and medium format cameras. He is often invited to speak and share his knowledge by renowned camera brands such as the L-Mount Alliance, Sony, Profoto and Pentax. His is known for his knowledge and in-depth understanding of the workflow, from 'Capture to Print'. His mastery of colour management which is an essential part of the workflow makes him a specialist for colour critical works including art reproduction. In recognition of his expertise, Wesley has received numerous accolades including being named ILFORD Master, X-Rite Coloratti Master, and EIZO Ambassador.
Giclee Art Sdn Bhd is one of Malaysia's leading giclee fine art printmaking and art reproduction companies and Malaysia's first ILFORD Certified Printer Partner.
CHECK THE OFFER PAGE WITH DETAILS ON INCLUSIONS AND CONDITIONS HERE
*all hero photographs on this page courtesy of SC Shekar